Facilities and equipment are installed both indoors and outdoors across the 13 hectares of the campus to support advanced lectures, practical training, research and creative work. The Campus is constructed to be an ideal setting for a pragmatic seat of learning. The environment is both beautiful and comfortable to embody the philosophy of coexistence of humanity., and nature. The beauty of the landscape, its comforts and consideration of other environmental issues are more than a mere showcase of how the campus has been planned but are intended to help students, staff and visitors develop their creativity through a direct contact with and learning experience from plants and greenery.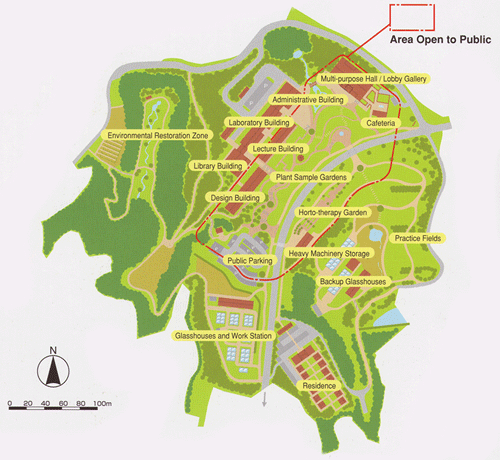 Educational & Research Facilities
Designed Campus Environment Complete
 As well as Lecture and Seminar rooms, the Lecture Building includes a Computer room and Experiment Laboratory. The Design Building includes Studios where students have their own working booth to experience a professional way of working, as in real industry, and a Model Workshop where they can make models. They can also take photographs in the photo studio which is equipped to professional standards. These facilities guarantee each student a comfortable environment to study in. There are also well-equipped facilities, such as Research Rooms and Experiment Laboratories, for staff engaged in in ALPHA'S education and research.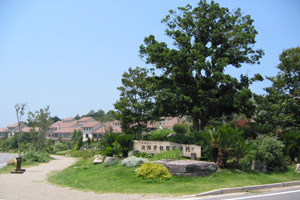 The Main Entrance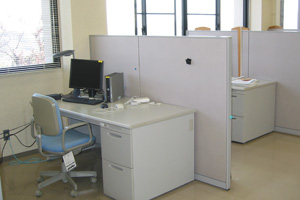 Studio(Design Building)
Similar to a professional landscape design office, each student has an individual booth while attending at ALPHA.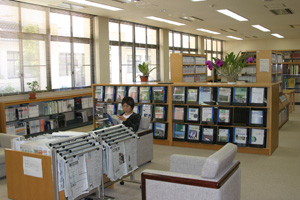 Library(Library Building)
The goal of the collection is to offer 65,000 volumes of books on the subjects of landscape horticulture, landscape architecture, plants and others.
Field Facilities for Practical Training
A Place for Design and Construction Experimentation
 By using ALPHA's landscape machinery with their own hands, and by working with real-life water, soil and light conditions to cultivate living plants, students can learn a full range of skills. The ideal concept that ALPHA encompasses, allows the acquisition of basic landscaping skills through to more advanced understanding of the consequences of design, construction and maintenance of a landscape. ALPHA also has glasshouses and indoor fields under cultivation where students can spend time in direct contact with planlife to gain hands-on expertise and tequniques for working with flowers and greenery. The environment within these facilities can be adjusted to accommodate many plant varieties.
Plant Sample Gardens and Other Interactivity Facilities
Gardens whire a sense of transition pervades all four seasons
 Several facilities are open to the Public. These include the Plant Sample Gardens (used for research and education) and the Cafeteria, and the Multi-Purpose Hall and Plaza which will house exhibitions and other events. This part of the campus functions as an information base for conveying new ideas and promotiong the cultural movement of landscape horticulture.